Start your car and set out for the lush green Galilee, where everything is close by and accessible, yet totally cut off from the hustle and bustle …
Visit the Hula Valley to watch the migrating birds and listen to the rushing rivers at the foot of Mt. Hermon, in this green island of tranquility and calm – a true pastoral paradise.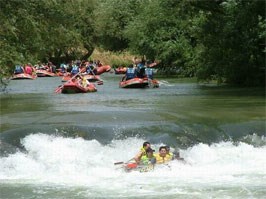 Kfar Blum Kayaks - River Rafting
Kfar Blum and Beit Hillel Kayaks is located within a short walk from the hotel. The activities offered: Rafting/kayaking on a route suitable for the family or rafting/kayaking on a longer, adventurous route. Top Rope, Israel's largest adventure park: a 12-meter-high artificial-stone climbing wall, rappelling, a huge zip-line over the Jordan river, a large Himalayan bridge and additional rope bridges of different sizes, target archery and much more. Tel:
1700-50-66-11
The following attractions are located 10-30 minutes from the hotel by car
Agmon Hahula – watch nesting birds and many other attractions
Easy Track – Self-drive trips in jeeps and mini-jeeps
Bat Yaar Ranch, Biriya Forest – Many attractions, a steak house, horses, jeeps and more
Merom Golan – Horseback trail riding, ATVs and more
Manara Cliff Cable car – the longest cable car ride in Israel
Spectacular nature reserves
Beit Ussishkin Nature Museum – Kibbutz Dan
Beit Hashomer museum – Kibbutz Kfar Giladi
Golan Heights Winery visitor center
Galil Mountain Winery visitor center
Adir Winery visitor center
Kesem Hagolan complex – Katzrin
De Karina Chocolatier – Kibbutz Ein Zivan
Shulman Chocolate Museum
Ba'ofen Tivi – professional mountain bike rental for touring the Galilee – suitable for the whole family
Mifgash Ofanayim ¬– Beit Hillel
Ba Li Buggy – Israeli largest buggy ride attraction – Ramot Naftali
Korlander farm- the milk way
Point view Kibbutz Misgav-Am
Paintball Hagoshrim
Attraction fishing park Dafna
Dan Fish Farms
Tel-Hai Museum
Family's Winter Promo-Free Child
01.12.2019 - 26.02.2020
Book MIN 2 Nights - get 1 child (2-12) free, ...
from -
₪ 1,045
for couple per night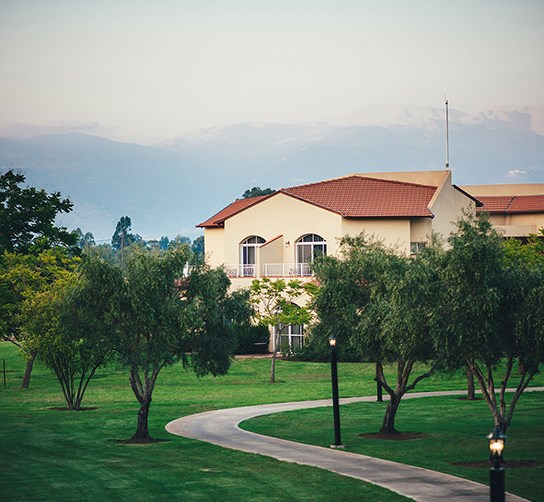 Winter Promo - free upgrade / dinner
01.12.2019 - 26.02.2020
Book MIN 2 Nights - get free upgrade of room ...
from -
₪ 1,046
for couple per night