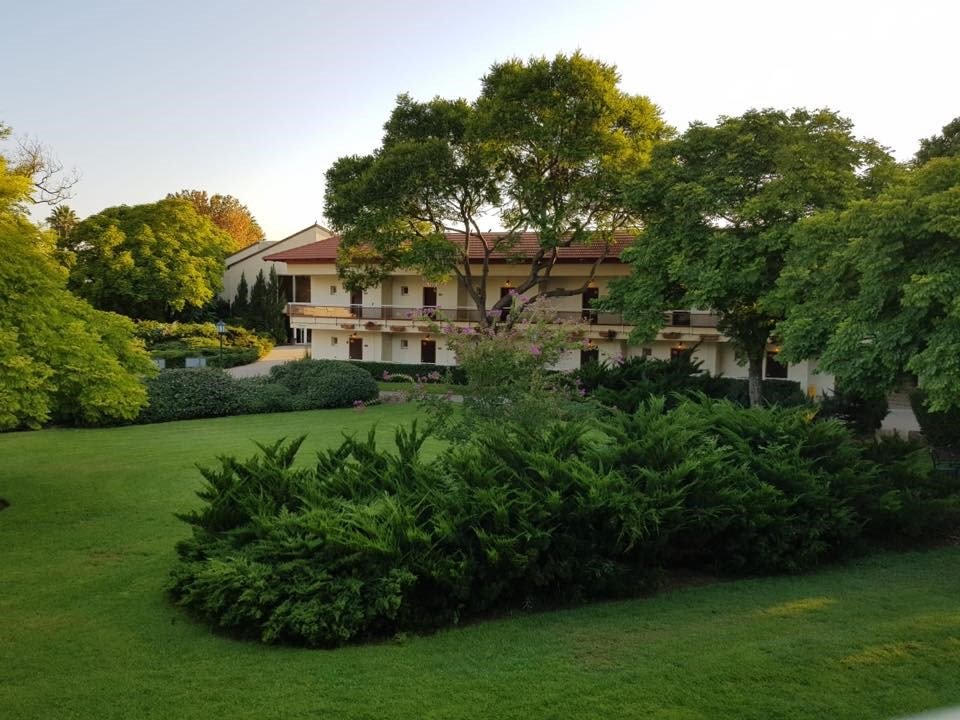 Take a vacation in nature

If you're thinking of taking a vacation in the north, think Pastoral! The Pastoral Hotel, a northern gem in the heart of the Upper Galilee, is located on the banks of the Jordan River, between the Hermon and the Naftali Mountains. Luxurious rooms, green spaces, clear air, good food, quiet, rest, pampering and peace for the body and soul… you'll find all of this and more at the Pastoral.
The Pastoral Hotel is located on Kibbutz Kfar Blum, but it's not your typical kibbutz hotel. It has 193 rooms of various levels - from deluxe rooms, through our new superior boutique rooms, to spacious suites - each equipped with a coffee station, including an espresso machine and capsules for daily use, a fridge, a security safe and an LCD TV. We also boast a state-of-the-art conference center, a luxurious spa offering a variety of water-based facilities and body treatments, an Olympic-sized pool and a restaurant that serves a spectacularly varied menu.
The Pastoral is the leading hotel in the north in terms of its cultural and musical offering. For the 17th consecutive year, we are holding our famous musical weekend - a unique combination of culture, music, academia, cuisine and nature tours in the Galilee. The Pastoral Hotel is designed for holidays in the north for families and couples. In the vicinity of the hotel, just a short drive away, there are many attractions and sites including:
•
Kfar Blum Kayaks - discounts for hotel guests.
•
Reiser Tours, Kfar Blum
•
Masa Be-Easy – ATV tours, self-drive, and mini jeeps
•
Bat Ya'ar Farm, Biriya - a variety of attractions, meat restaurant, horse farm, jeeps and more
•
Merom Golan – horse-riding tours, ATVs and more
•
Beit Ussishkin Museum, Kibbutz Dan
•
Beit HaShomer Museum, Kibbutz Kfar Giladi
•
Golan Heights Winery Visitor Center
•
Galil Mountain Winery Visitor Center
•
Kesem HaGolan Visitor Center, Katzrin
•
De Karina Boutique Chocolate Factory, Kibbutz Ein Zivan
•
Shulman Chocolate Museum, Kibbutz Dafna
•
B'Ofen Tiv'i – professional quad bike rental for tours in the Galilee, for all the family
•
Bike Place, Beit Hillel
•
Ba-Li Buggy, Ramot Naftali – Israel's largest buggy tour company
•
Ya'ar & Golan Quad Bikes
and more…
Whether in the summer or winter, when you think about accommodation in the north of the country, think Pastoral!
We are happy to answer any question you might have. For more information, please call us on
04-6836611
, or contact us via eMail:
[email protected]
.