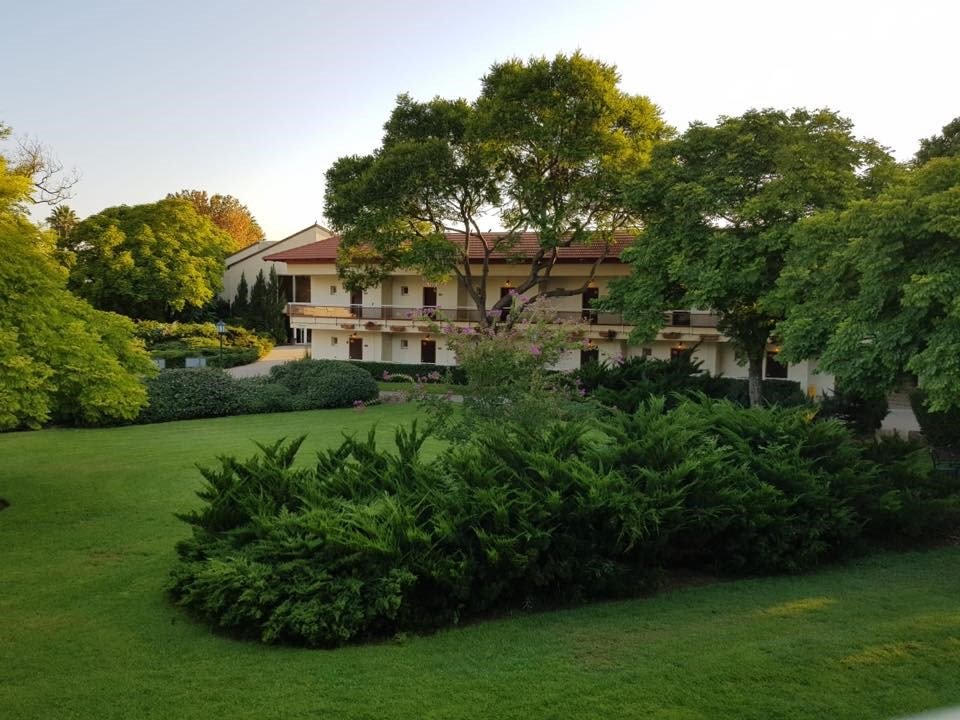 Privacy Policy – Pastoral Hotel Kfar Blum
A. General
1. We, at Pastoral Hotel in Kfar Blum (S.M.) (Hereinafter: "The Hotel" and/or "Pastoral Hotel") respects the privacy of our customers, and assign tremendous importance and value to protecting their privacy. Hence, we undertake to comply with the privacy policy below (Hereinafter: "Privacy Policy").
This policy is designed to explain what actions we take with regards to your privacy, and how we use personal information (as defined in accordance with the law, Hereinafter: "Personal Information") that you provided to us or that we collected during your contact with us and your stay at the hotel.
The privacy policy is an addendum to the general terms of use to which you undertake when placing the reservation and/or when staying at the hotel, and the specified therein supplements these terms without derogating from them, and constitutes an integral part thereof.
2. Whenever the term 'you" or "yours" appears in this Privacy Policy, the term refers to all users of hotel services and personal information as well as other information pertaining to these users.
3. Who are we and how can you contact us?
Pastoral Hotel operates a database in which your privacy will be protected.
You can contact us with any question, speculation or interest related to your personal information by sending a request to email:
[email protected]
B. The information that we collect and store about you
1. We compile and save your information when providing you with various services at your request, during the normal course of hotel management. We compile and save information you provided when visiting our website, during the reservation, during the hotel check-in, during your stay in the hotel, and during check-out. Information can also be compiled during a call to our telephone call center, when making a purchase or reservation on our website, visit to the hotel, either as a guest or visitor, from travel agents, consumer clubs, from survey companies and various service providers with whom we work. Whether this is done directly and/or indirectly through third party systems and/or business partners and/or third parties associated with the hotel.
You do not have to provide us with this information but unfortunately, in certain cases, if you do not provide us with this information, we cannot provide you with your requested services. For example, you cannot make a reservation at the hotel without providing your personal information as required during the booking process.
2. As such, we can compile the following information about you:
Your full name, address, email, telephone number and contact information for others, details about your country of citizenship, the number of the vehicle you own / that you came to the hotel, details about ID / driver's license / passport, credit card details, financial information and your purchases at the hotel, your booking and lodging history at the hotel, details about your family, including your children, details about people who stayed with you at the hotel, special requests and demands that accompanied your stay in the hotel, the activities and/or treatments you acquired during your stay in the hotel, certain sensitivities to food you told us about, medical information you chose to share with us as part of your stay at the hotel, and any other information you shared with us while at the hotel, whether directly or indirectly.
3. For your information, the public areas in the hotel and its facilities are filmed by us through CCTV system, in order to ensure your safety and the safety of hotel employees and staff. The images are saved for no more than 30 days in accordance with the provisions of the relevant law.
Additionally, when you connect to the internet in the hotel and/or to our website, the hotel systems (including third party systems operated by and for the hotel) might collect information about your connection details, the device you used to connect, your IP address, etc. This information will be used by us to improve service and our website.
4. Use of Cookies –
Our websites use 'cookies and other similar technologies (Cookies) for ongoing and functioning management and to improve the service provided through cookies. Cookies are small files embedded in the browser and/or device of the user visiting the website that uses the website and the systems operating therein to identify the user and to compile information about their behavior on the site.
Some of the Cookies we operate are designed to facilitate normal and secured website activity and without them becoming embedded in your browser, the website will not work properly. Other Cookies that we use are designed to compile statistical and other data about your use of the website. We use this data to improve the site, to adapt it for you, to remember your entry details so that you don't have to enter them every time you enter, etc. In addition, we use Cookies that refer or internalize information for third party systems, for both analysis and statistical study of use of the site and to identify your personal preferences and adjust browsing and ads on the site and on other social networks to your needs, and ours.
If you do not want to receive Cookies when visiting our site, you can prevent this by changing your browser settings and blocking the option for embedding Cookies. You can also delete your browser history at any time, thereby also deleting the embedded cookies. At the same time, it is important to know that this might affect your website user experience.
5. It is also important to know that when using and browsing the website, ads and marketing offers are displayed that we did not directly embed but rather through third parties that obtained our permission to advertise on our webspace. These third parties might and can use Cookies that are not directly related to the website, and this is subject to the terms of privacy of said third parties.
C. Use of your information
1. We use your personal information to contact you in order to provide you with services, coordinate your stay at the hotel and/or changes or updates related to your reservation, updates on your personal information that is stored in our systems and/or changes in our privacy policy, to provide you and your family with the best possible service during your stay at the hotel and during any future stay, responding to your requests and/or requests related to your information, protecting your safety and the safety of other guests and hotel staff, compliance with legal obligations under the law and disclosure of information to authorities in accordance with the provisions of the law, as well as any other use designed to allow you to reasonably and safely benefit from hotel services.
2. We also use your information for statistical and aggregate purposes, along with information about other customers, in order to improve services and streamline our activity in the hotel while protecting your privacy and minimizing use of your personal information whenever possible.
3. Finally, we use the contact details you provided us to send you marketing and commercial offers, notices of sales and special events, newsletters, campaigns and periodic updates as well as adjustment of these offers to your needs. It should be emphasized that, subject to the provisions of the law, and subject to having obtained your consent in necessary circumstances. Whenever you do not want to continue to enjoy the marketing offers and sales, you can contact us and request that we remove you from our mailing list.
4. The legal basis for compiling and processing your information can be one or more of the following legal bases that are recognized under the law, and, inter alia – the existence of a contract between us and the provision of services at your request, protection of our legitimate business interests, compliance with the legal obligation or obtaining your consent.
The information you provide us will be stored in our systems and databases for varying periods of time, based on our business interest and provisions of the law. This period will be determined, inter alia, in accordance with our need to provide you with the best possible service in the future and during future stays at the hotel, to offer you commercial and marketing offers as specified and to comply with our legal obligations as well as to protect our legal interests in any future claim and/or dispute.
D. Security and protecting your information
We undertake to secure and protect your information, and are using standard and relevant security measures to protect the integrity and confidentiality of your information that is stored in our systems. At the same time, and like any other system, we cannot fully and completely ensure safety of our systems, and as such, we cannot guarantee that our databases will be absolutely protected from any hacking and/or unauthorized access.
We make sure that all information sent to a third party as such and for our business activity will be sent subject to processes and procedures that guarantee that said third parties are implementing and adopting adequate and sufficient security measures.
E. Disclosure of information to a third party
1. We may send the personal information that you provide us to third parties in order to provide you with services, such as registration of the reservation at the hotel. We also may send your personal information to third parties in other contexts, such as when we have a legal obligation that allows us to do so in accordance with the provisions of the law and our commercial interests.
As part of our ongoing activities, we may also rely and/or use external systems and vendors that provide us with various services.
2. In such a case, we employ suppliers and systems whose level of security and privacy protection is high, and ensure that said external supplier will be sent only information they require to perform the requested action, subject to their undertaking to maintain the confidentiality of the information as required, and subject to obtaining guarantees and undertakings as we are required by law.
F. Review of information, amendment and deletion
In accordance with the Protection of Privacy Law 5741-1981, every person is entitled to review information stored in the database and that pertains to them. This right is afforded to you as well. If you review the information, we have stored about you and find them to be incorrect, incomplete, unclear or outdated, you can contact us with a request to amend or delete the information. Additionally, and if the information pertains only to your direct mailing services (as defined in the law), you may demand that we delete your contact information from our database. In this case, we will delete the information used to send commercial offers to you but other information and data may remain stored in our system and our databases in accordance with the provisions of the law. This type of request may be sent to us by email listed at the top of this policy. We will respond to your request as soon as possible. If we refuse your request, you may appeal with the Magistrate Court in accordance with that set forth in the provisions of the law and request that it order us to acquiesce to your request.
It will be noted that EU residents may have additional rights in accordance with the provisions of European regulation and if relevant for you, you may contact us with any request as specified.
G. Update and change of privacy policy
We will be entitled to amend and update from time to time the privacy policy. If material changes are made to the terms of the privacy policy pertaining to your personal information that we store, notice of this will be published on our website. Use and continued use of our website, stay at our hotel and the purchase of our services constitutes your consent to the terms of this privacy policy, and to the amendments to be made therein from time to time.